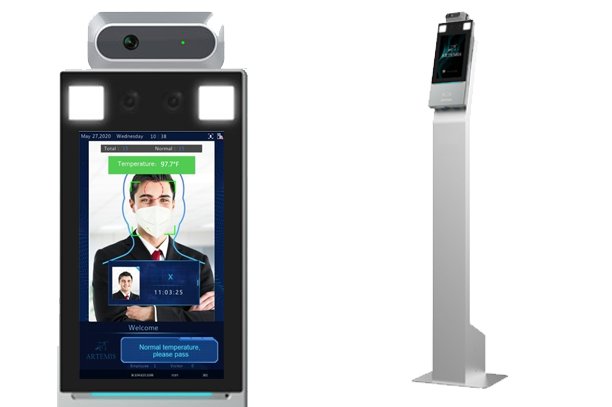 JXG-213-F
JXG-213-F digital detection face recognition access control terminal is a kind of access control device with precise recognition rate, large storage capacity and fast recognition, which integrates face recognition technology and non-contact temperature detection technology. The digital detection module supports rapid body temperature detection. Thus, the product can achieve face recognition and temperature detection at the same time, and support warning people with abnormal body temperature. It can be widely applied in the crowded places, such as smart communities, schools, office buildings, hospitals and other important areas.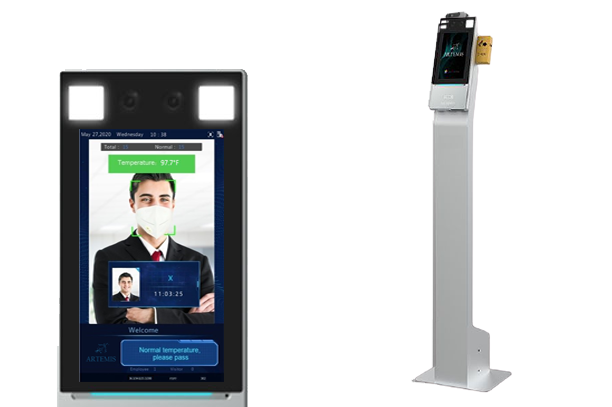 JXG-213-W
The JXG-213-W incorporates all the features offered with the JXG-213-F. The only difference is the temperature detection module measures the wrist temperature instead of the forehead temperature. This model provides rapid and accurate body temperature detection. With a shorter distance between the wrist and the temperature sensor, the accuracy significantly increases.
JXG-513
The device is a non-contact temperature measurement system that measures wrist temperature. It provides abnormal alarm and counting features and is mounted on an adjustable pole. This device has a high-accuracy rate, with an accuracy of 0.18 deg F and error rate at 0.3 degree deviation. Real-time display of measured temperatures on the built-in LCD screen.